Welcome to Time to Rise Fitness
Since opening our doors in October 2020, we have continued to upgrade our facility dedicated to all forms of fitness and training. Our gym provides state-of-the-art equipment, including: Arsenal, Ghost, Hammer Strength, Precor and Intek, while also offering cardio equipment, a dedicated powerlifting room, a strength and conditioning zone with turf, and studio space. As Time to Rise Fitness grows, we look forward to expanding our class options. Personal training is welcome and encouraged. Whether you feel most at home using cardio equipment, lifting weights, or practicing yoga, our gym will provide a space for you to rise and become the best version of yourself.
As the years go on, we are constantly reminded how lucky we are to have such amazing and supportive members, without whom we would not have the facility we do today! Stop by today to check us out, your first workout is on us!
---
Hours
Monday-Friday | 5am – 10pm
Saturday-Sunday | 7am – 7pm
Location
6525 Shillington Plaza
Shillington, PA 19607
---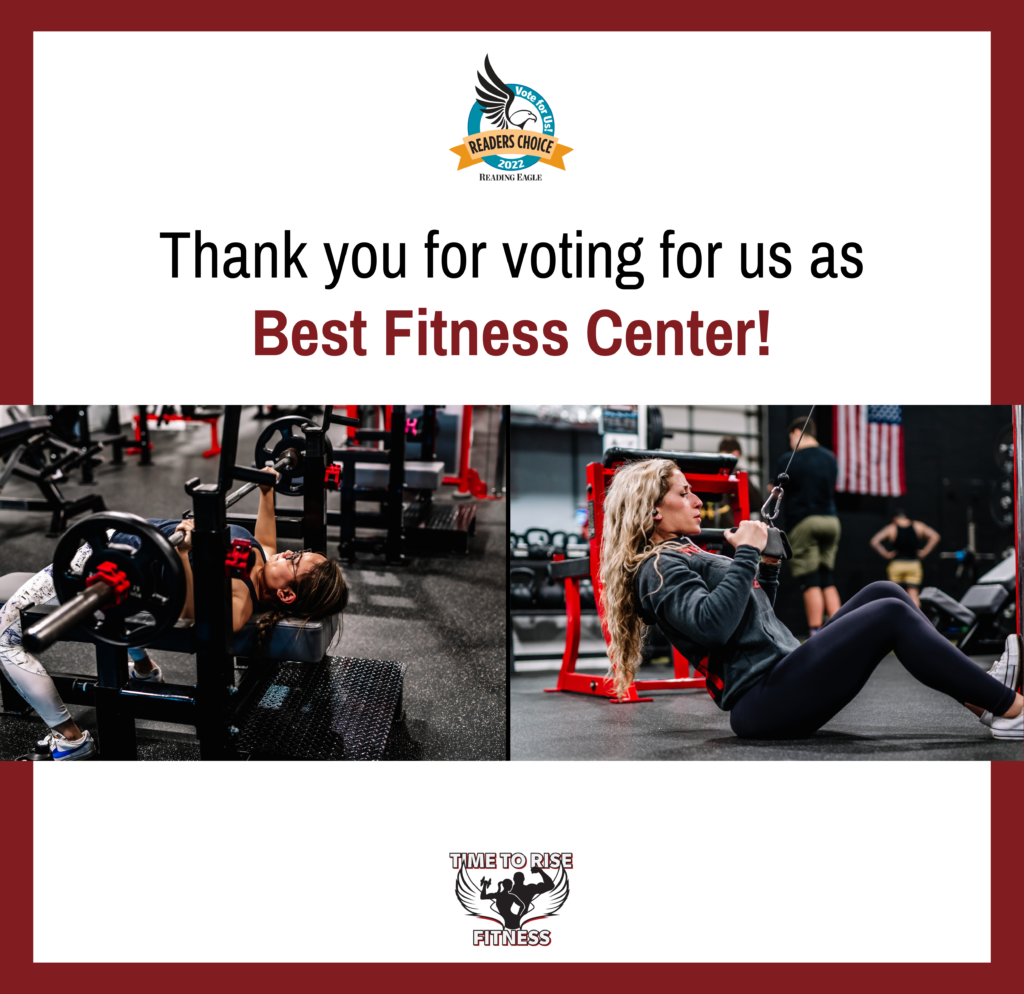 ---
© 2021 Time to Rise Fitness